Sarah Manley appointed as Burberry Chief Marketing Officer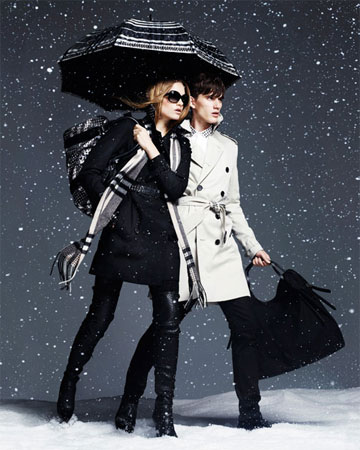 Burberry Winter Storms Campaign A/W 2010
London, 18 October 2010 - Burberry has appointed with immediate effect Sarah Manley to Chief Marketing Officer. Mrs Manley has worked for Burberry over the last 9 years in the Marketing and Public Relation departments.
Mrs Manley will oversee all aspects of PR, marketing, communications and advertising in "both the traditional sphere and through all new forms of digital media for Burberry", according to the company.Alongside a strong team at the Burberry headquarters at Horseferry House in London, the new CMO has built a global infrastructure in each of the 4 reported regions to further drive and deliver the Burberry marketing and communication strategy around the world.
Prior to joining Burberry,Mrs Manley was an executive in New York for internet luxury accessories retailer Luxlook.com where she oversaw their Public Relations and Advertising strategy.Prior to this, Mrs Manley spent four years at Yves Saint Laurent and six years at Polo Ralph Lauren, where she was responsible for all Public Relations & Advertising in the UK for both brands.
Since joining Burberry in 2001, Mrs Manley has increasingly taken on additional responsibilities through a number of senior marketing positions, most recently as Senior Vice President, Marketing & Communications.
Sarah Manley reports to Burberry Chief Executive, Angela Ahrendts.The appointment is effective immediately.
Copyright © 2018 FashionNetwork.com All rights reserved.